Dental Holidays are certainly not a new concept. We have been arranging Dental Holidays in Fethiye since 2005. More patients are choosing to have their dental treatment overseas due to increasing prices in their home country, waiting times and many patients report that the one-to-one service level is declining.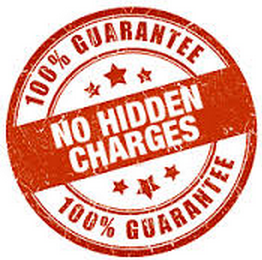 Since 2010 we have seen an 80% rise in the number of patients seeking treatment in Fethiye. Turkey is a popular destination for dental treatment for a number of reasons. The technology is often far superior compared to clinics in the UK, you can have an immediate appointment and the cost savings can be as much as 70%. Dental supplies and materials are sourced from all over the world so in most cases you will find the brand names offered at our clinic are the same as you will find in your local dentist. The cost saving is simply down to the cost of living, clinic overheads and the average wage of a dentist in Turkey compared to that of your dentist at home.
If you think the idea of combining dental treatment with a holiday seems a little bit odd, we can assure you it is now becoming the norm. Last year over 300 patients travelled from home for treatment. Most treatments can be completed in 5-7 days with only 3 dental appointments. The average length of an appointment is approximately 1.5 hours so in most cases it is only 4.5 hours out of your holiday. In all cases we offer a free pick up from your hotel or chosen accommodation to the dental clinic. Following your appointment we return you to your accommodation. This service is free of charge and available for every appointment. We offer a return pick up service from all the local resorts including; Öludeniz, Calis Beach, Hisaronu and Ovacik.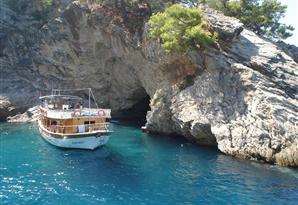 We understand that most of our international patients are combining their dental treatment with a holiday. With this in mind, we are very flexible in making appointments around your holiday plans. If you are planning a day-trip and need an early morning or evening appointment we are able to accommodate you if we have enough notice.
We believe in providing dentistry with a personal touch. We give all our patients extra long appointments so you have an opportunity to ask questions about your treatment and you feel comfortable before proceeding any further. If you want to visit us to have a look at the clinic and meet the team we also encourage you to contact us.
Modern dentistry is very different to what it once was. All our treatments are pain free. In the case of Dental Implants you may feel a little tender following your treatment but you are able to prevent this by taking a paracetamol. In the majority of cases and with most of our treatments you can continue to enjoy your holiday as normal.
Fethiye and the surrounding area has a high number of repeat visitors, therefore the majority of our patients are familiar with the area and have already sourced their own accommodation. That said we are always on hand to source your accommodation for you and you family according to your taste and budget.
We can provide a selection of Villas, Apartments and Hotels including self catering options. All we need to know from you is the number of people travelling, your preferred holiday dates and how many beds (single or double) in each room.
If you need assistance with your private airport transfer from Dalaman Airport all we need to know is your arrival date, time, flight number and the number of passengers.
We understand that many patients are travelling to Fethiye for a family holiday. We are happy for you to bring your family with you to the dental clinic. We have a large reception area with free internet access, a TV and comfortable sofas. You are welcome to bring your family with you (the tea & coffee is free!). If you are a nervous patient and you would like a family member or a friend to accompany you into the treatment room we have comfy chairs in there too.